Happy Hump Day Friends! I hope all you mom's had a great Mother's Day.
Today I am sharing a sign that I made for my house, Home is where you hang your heart!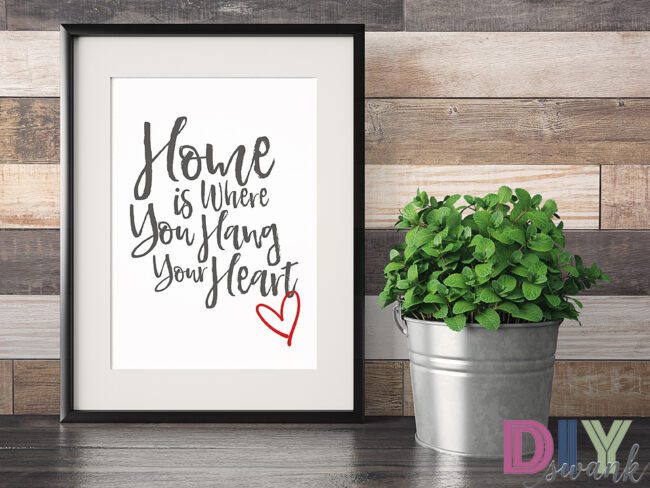 Today, May 11th we celebrate our one year anniversary since closing on our home that was built by Meritage Homes. This was our second time to build and we are so happy we made the decision to sell our first home and build again. It was definitely a stressful process moving out of our house into an apartment and storage. Then when our home was finished six months later we did it all over again. Looking back over the past year and the memories we have are already made in this home, I would do it all over again.
Here's a picture from Instagram on the day we closed! I hope to share lots of pictures with you of the inside(someday). We are still working on projects to make it not so builder grade-ish!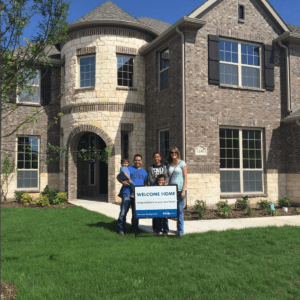 Any who! Here's the sign I made for my kitchen and I am offering it as a free printable. Print it on cardstock and pop it in a frame!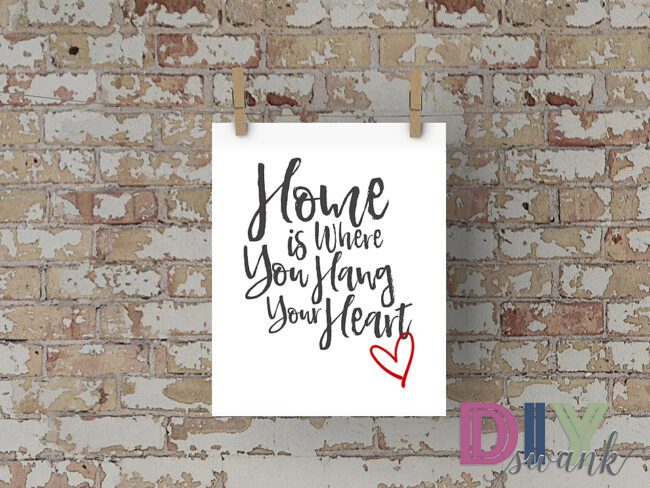 There are 3 different sizes for your choosing.
Click the links below to download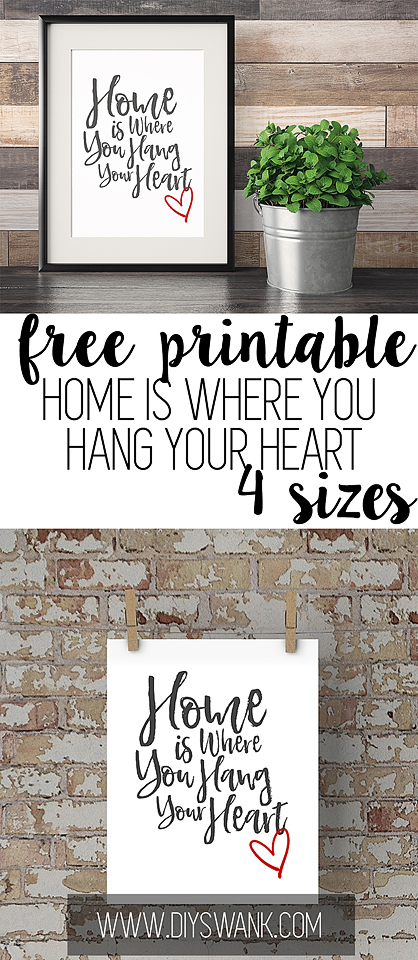 Other Free Printables You May Enjoy!
Free Printable Buffalo Check Letters for Banners

Buffalo Plaid Free Printable Banner Letters

Free Printable Black and White Banner Letters

Chalkboard Letters for Banners-Free Printable

Free Printable Letters Gray and Black

Happy New Year Banner Free Printable

Free Printable Chalkboard Letters + Numbers

Free Printable Letters for Banners! Entire Alphabet