Hey friends! Happy Monday! Today I am sharing these cute and easy Easter Crafts for Kids. Can you believe Easter is less than two weeks away.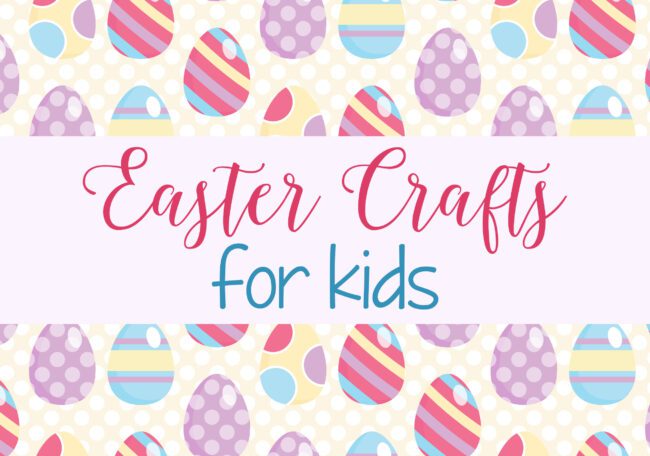 Resurrection Garden – Susan's Homeschool blog
This meaningful centerpiece can be a constant reminder for what Easter is really about for you and your family, plus your kids will love the chance to get messy in the dirt.
Stained Glass Egg – Simple Fun for Kids
All you need is some colorful tissue paper, construction paper, and contact paper to create this fun window art.
Basket Weave Easter Eggs – Cutting Tiny Bites
This great craft will help younger kids develop their fine motor skills by using a weaving technique to create these cute paper Easter eggs.
Papier-Mache Easter Eggs – Fireflies and Mud Pies
These Easter eggs will be fun to create and bring a funky flash of color to your decor this year. Just add some tissue paper and the Sunday Comics!
Easy Easter Egg Pop Up Cards – Kitchen Floor Crafts
Create a cute, fun, and colorful Easter gift to give to all of your family and friends.
Bunny Rabbit Hand print Craft – Crafty Morning
This is a great sentimental keepsake and Easter craft all in one that you will cherish for many years to come.
Eggshell Art – Susan's Homeschool Blog
This is a perfect way to recycle and get creative all at once with all of those leftover egg shells from your peeled Easter eggs this year.
Egg Carton Hatching Chicks – Crafty Morning
Create some super cute pom pom chicks that "hatch" right from your egg cartons!
Paint Chip Easter Eggs – Sunny Day Family
This colorful craft will be great for introducing your toddler to the glue stick.
Resurrection Eggs – The Unlikely Homeschool
Make your own version of the popular Resurrection eggs and teach the real story of Easter this year.
*Space Eggs: Easter Craft for Kids – Adventure in a Box
Just a little bit of paint will make these eggs look out of this world!
*Tissue Paper Baby Chicks – Simple as That
Have a blast bringing tissue paper and pipe cleaners to life when you create these super cute baby chicks.
Pine Cone Bunnies – Fireflies and Mud Pies
This craft is a double win for fun because you get to spend time in nature and then turn the pine cones you find into adorable Easter bunnies.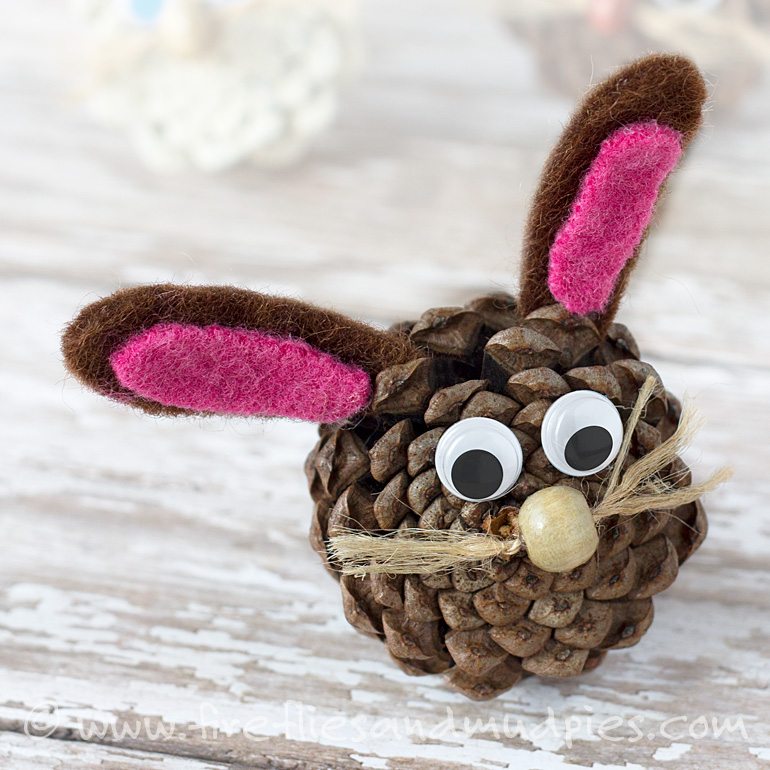 Lego Egg Racers – Planet Smarty
Put your little master builder to work this Easter and create these fun Lego egg racers and egg shell people. This is also a great way to incorporate a little learning with an engineering lesson!
I hope you enjoyed these Easy Easter Crafts for Kids!
-Christen