When I started this blog in 2013 the plan was to share DIY, craft projects, and free printables. Things have changed a LOT since DIY Swank was born. It went from two owners to one, it's been hacked more times than I could have ever imagined (and cost more money then the site brings in) and very few post have been made in the last year and a half. I went back and forth on whether I should just take it down.
This little blog has been my creative outlet and my go to place when I just need to stop thinking about the stress from my 9-5. Even if it's just reading nice comments from readers or checking my stats from others that have shared my post. I had a heart to heart and decided its time to either get on the bus, or get off. I'm staying ON!
With the New Year I have decided to share more post about the person behind this creative mess-ME. Don't worry there will still be DIY posts and free printables. After all this is my blog and I can do what I want, right? hehe
Today marks 25 years that my Hero left this Earth. This post is dedicated to my Daddy!
Dear Daddy,
Has it really been 25 years since that day that will forever be etched in my mind? I can still see that familiar gray-haired man standing in the door way of my class room and Mrs. O telling me to grab my things. I was so confused on why I would be leaving with someone I knew well, but had never picked me up from school before. Certainly not during the middle of the day! In the back of my mind I knew something wasn't normal. When I asked, "Where are we going?" he just smiled and quietly said, "To see your dad." A million thoughts ran through my mind. Looking back I can't imagine what was going through his mind. By the way Dad, tell him thank you for being there for me that day.
When we got to the hospital I remember seeing people from our church gathered in the hallway. Mom came down to meet me in a room to tell me you were too sick and were going to heaven. I am still not sure if that statement seems real. How could this be? I remember the first thing that rushed through my mind- Matt isn't even 2, what is he going to do without his dad? Why am I losing the man who chose to be my dad? As a little girl, I didn't understand. I don't think I really understood what death meant.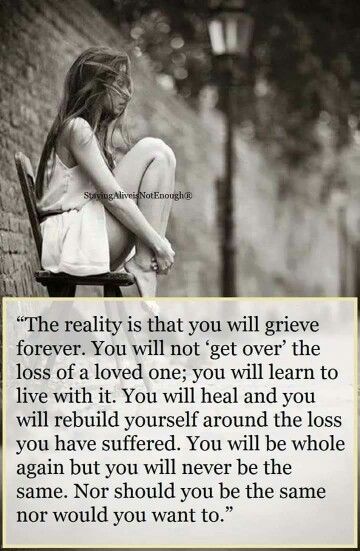 I'm 33 now and though I still have a broken heart, those questions I had that day have changed.
Throughout the years, growing up was never easy, I was sad many days. I often dream about what it would be like if you were still here. For many years I thought I would see you walk by my window or past my bedroom door. Maybe it was you! I find comfort in believing you are always with me.
When I graduated high school, I cried. When I saw pink roses, I cried. When I had my first, second, and third baby I cried. When I got married, I cried. When I celebrated 10 years at my job, I cried.When I watched milestones in Matt's life, I cried .. I've cried and shed many tears. Not just because I was sad but because I knew you would be proud of me, of us!
Mom did a great job raising us. I know you are proud of her too. Being a mother now I understand how hard it was for her. She always kept your memory alive and for that I am so thankful.
Matt looks just like you. He is so smart and his personality reminds me so much of you. I take that back, he is just like you. He's gentle, a great listener, loving, and makes me laugh right when I need it. When I see him interact with your grand kids I feel your presence.
Speaking of grand kids, I wish they knew you and you knew them. I tell them stories about you and hope that maybe they will get a sense of how wonderful you were. Kel (named after you) is a beautiful, sassy teenager, and would have you wrapped around her finger. She and Matt have always been so close and I know she would have been with you too. Tris is my thoughtful, caring guy with an old soul. Tate, well he is much like Matt when he was little. He's wild, adventurous, and will put gray hair on your head. Let's just hope he keeps all his clothes on when jumping on the trampoline. 😉
I've longed and wished many times you were still here. Then I think about my faith in God. He has a plan for all of us. I find comfort and peace in knowing that. You made a huge impact on my life in a short time. God brought you into my life and even if it was only 7 years, I'm grateful for every minute of that. Yes, biologically we had no blood relation but the love you showed me was unconditional and irreplaceable. I will hold it forever in my heart. Dad was something that you chose to be. You could have treated me like a step-daughter but you didn't. You gave me your last name and took me in as your own. For that, I am the luckiest girl ever! To know you loved me is the greatest gift.
I hope to always make you proud and can't wait for the day when we are together again. Thanks for being my dad, guardian angel, and my forever Hero!
Love Always,
Your Daughter
Christen