Last week my long time friend welcomed a new little guy into the world. In January I hosted a Rustic Deer baby shower for her. When she found out she was having a boy we started discussing nursery themes and ideas.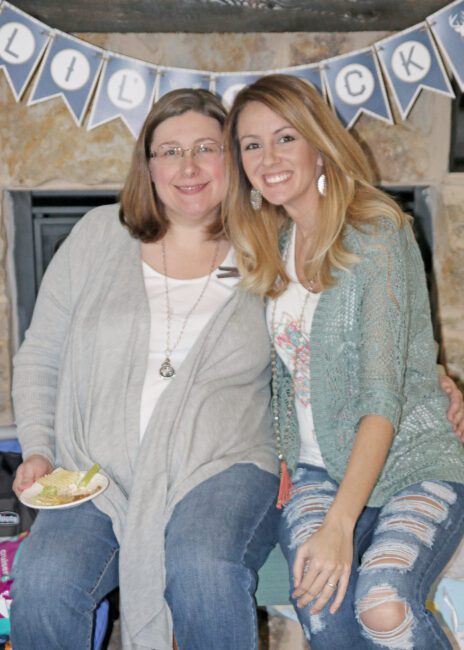 She decided to go with a Rustic nursery theme. When I started looking at ideas I knew for sure I wanted to make things that I could use as the shower decor but also things she could use in her new baby boy's nursery. I have a hard time buying a bunch of party decor that gets thrown away! So I decided to throw her a Rustic Baby Shower Theme since that's the theme she was using in his nursery.
She sent me a picture of her nursery inspiration and after some google image searches, I found the original source here.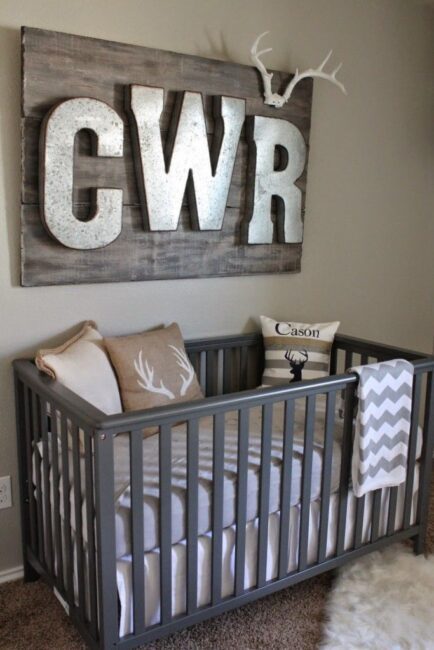 She ended up choosing this bedding that had tan, brown, gray, and navy in it.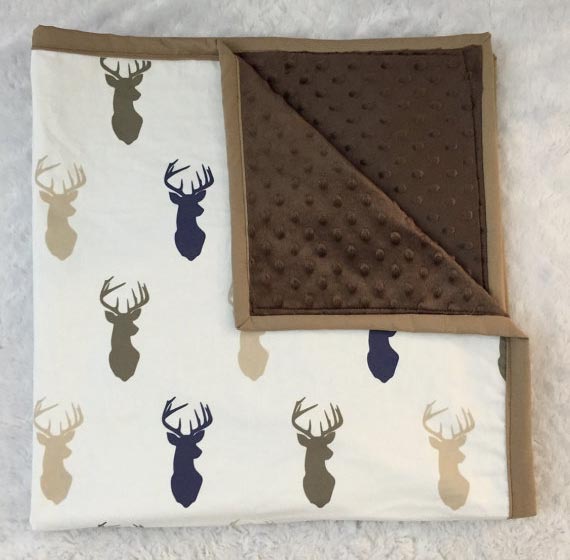 I also forced her and her husband to pick a name so I could buy the letters to make a monogrammed back drop similar to the one pictured above the crib! No pressure or anything, he only has to have the name you pick for the rest of his life. Ha!
For the Shower, I created several printable Rustic Baby Shower Theme items that are now in my Etsy Shop. Here are the invitations that I made for her.  I am a sucker for little boys and bow-ties. I used the same bow-tie on the deer that I put on Tate's Little Man Theme First Birthday.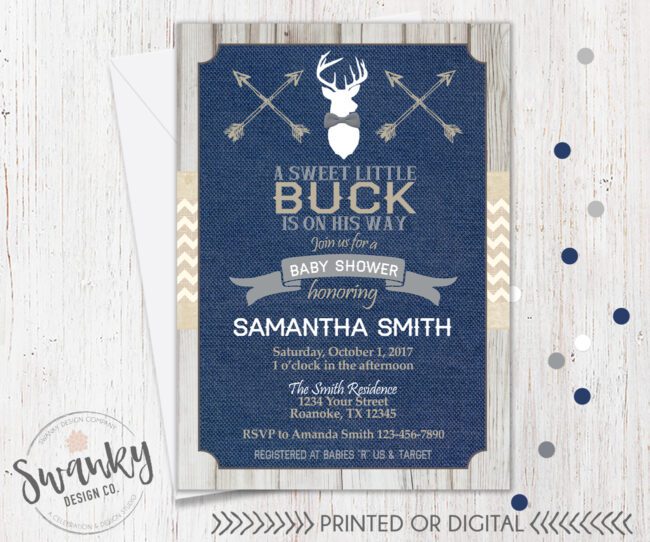 I also made diaper raffle tickets. I sent these out with the invites because we all know you can never have enough diaper! Right?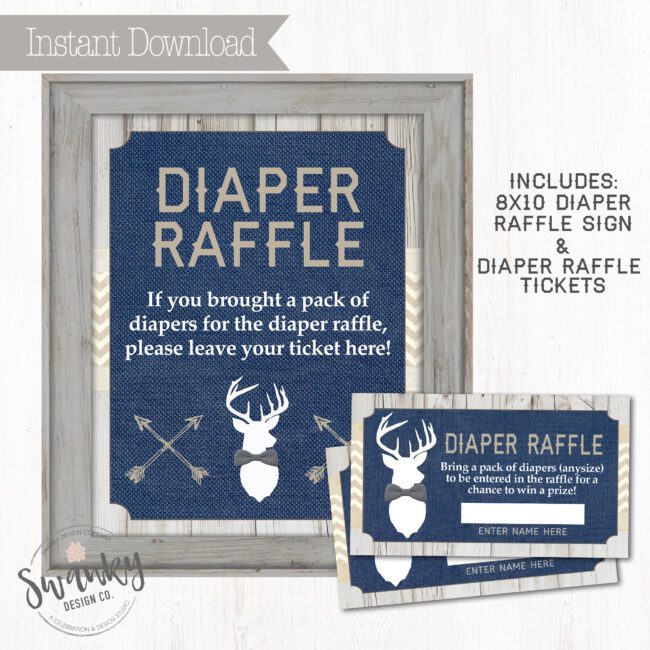 And matching Books for the little buck inserts to build babies library!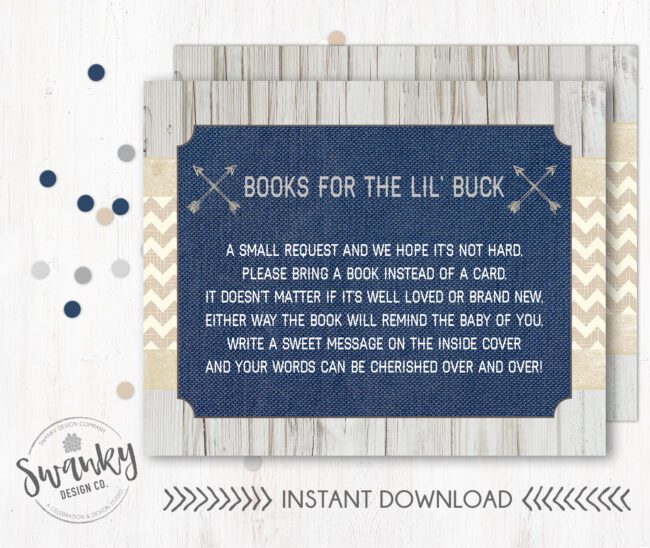 Rustic Deer Baby Shower Theme | Free Banner
And you know me! I love banners so I made this Lil' Buck Banner. I am also sharing this as a free download here.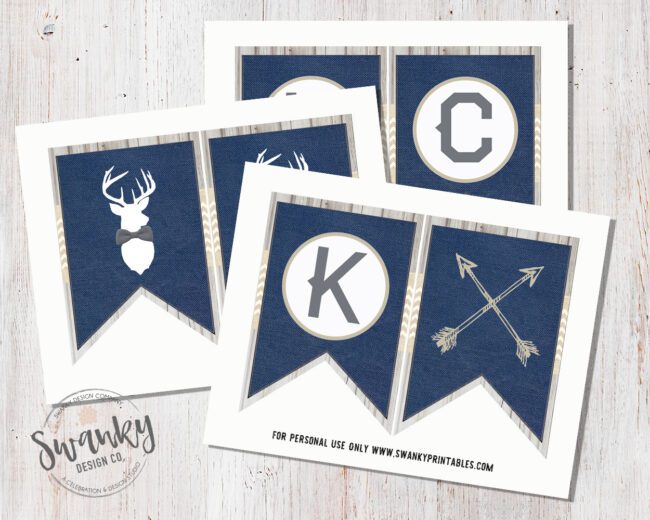 Matching Rustic Deer Thank You Cards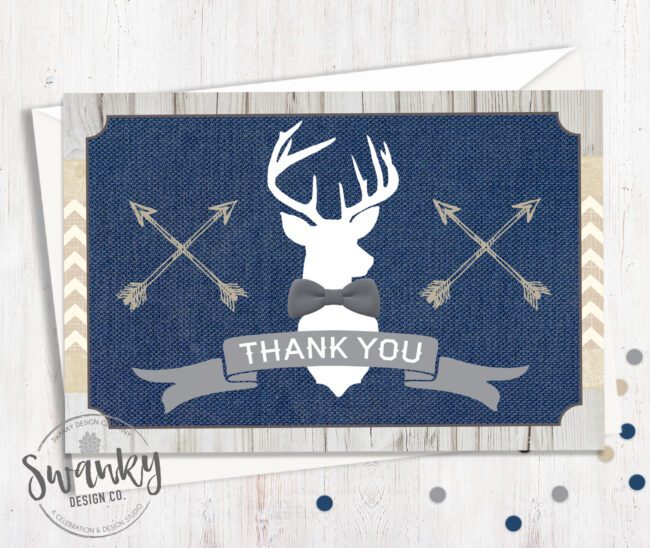 Cheers!
Christen