Disclosure: This post was sponsored by Glidden® paint through their partnership with POPSUGAR Select. While I was compensated to write a post about Glidden® paint, all opinions are my own.
Happy Monday friends! It's been a little bit but Megan and I have been super busy with kiddos getting out of school. Megan is getting settled into her new casa and let me just tell you, It's gorgeous. If you follow us on Instagram, you know what I am talking about.
I am in the middle of revamping my tween girl's room. The first part of her room revamp is what I am sharing with you today. I found a French dresser that would be perfect in her room but it needed some work. I loved it black but it wouldn't go with her room. I wanted a clean finished look. With the help of Glidden's® Duo Paint and some elbow grease it turned out lovely.
Here is the before…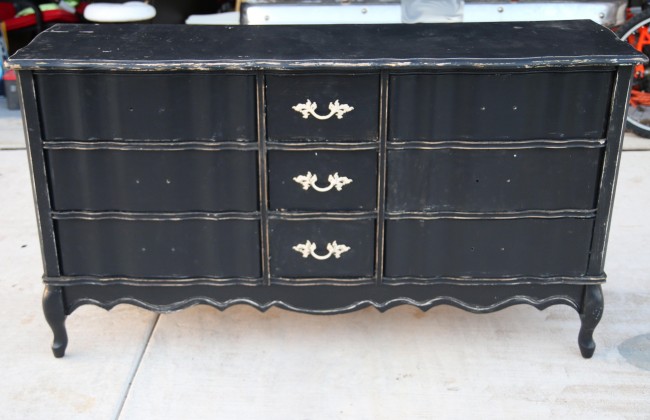 The first step was to head out and pick up paint. Glidden® paint has a simple color palette and the hardest part was getting my daughter to stick to a color scheme. She changed her mind several times and finally just said, "Mom, you pick the colors." I wont spoil the final color scheme for her room just yet but, we went with Glidden® paint Granite Grey for the dresser.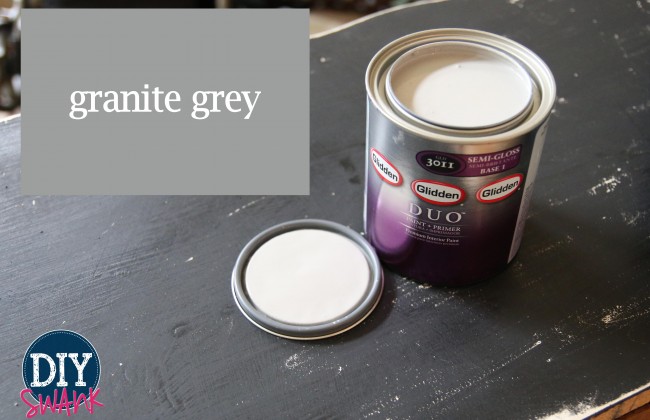 I went with a semi-gloss finish and absolutely love this grey. It's hands down my favorite.
The next step was to sand. The Glidden® Duo Paint has primer in it but the dresser was covered in thick goopy paint and I had to take that off before getting started.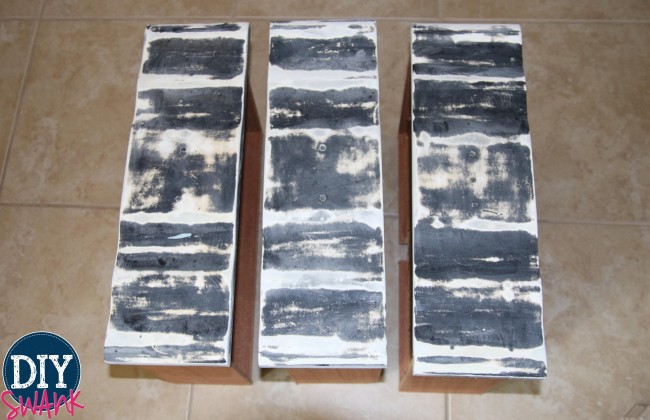 I used 80grit sand paper to take the majority of the paint off but not too smooth.
Once I finished sanding, I vacuumed and wiped down the dresser and drawers. I left all the drawers out and painted them using a small roller. I don't usually use a paint brush on furniture except in the small hard to get areas.
I was painting in my front room of my house and put down a plastic drop cloth. Megan and I have learned that paint can still seep through the fabric drop cloths and I was painting on carpet. To prevent the plastic from sticking to the wet paint, I used scrap pieces of wood under the legs of the dresser.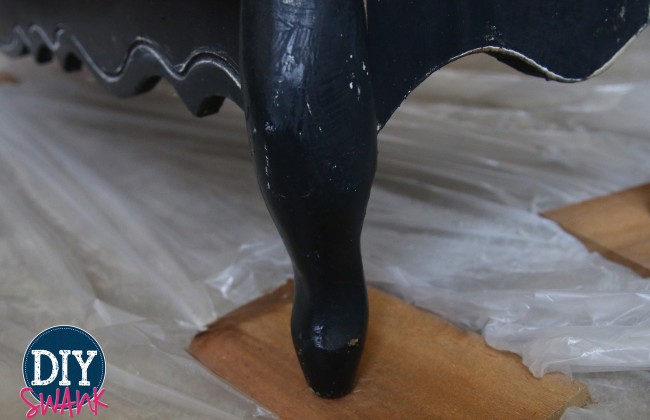 I painted two coats of paint but could have could have gotten away with one. I missed a few spots the first go round so I went back with a second coat. This is the picture of just one coat of Glidden® paint. Not too shabby!
 Here is the finished project!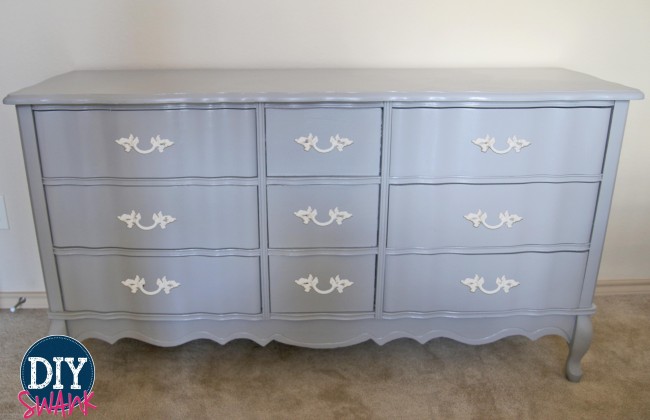 I love the way this dresser turned out and Glidden's Duo paint made it easy. It only took me a few hours and most of that was spent sanding and cleaning before I painted. Stay tuned for the final tween bedroom makeover!