A few weekends ago my husband and I had an itch to build something. We decided on a DIY Tilt-Out Trash Bin!
I consulted with my chicken-scratch-never-ending list of project ideas, if you are a DIY'er, then you know exactly what I'm talking' about because you probably have a list just like it.
This trash bin has been on the list for a while. I was looking for something with a little more style than my beige 8yr old rubbermaid trash can.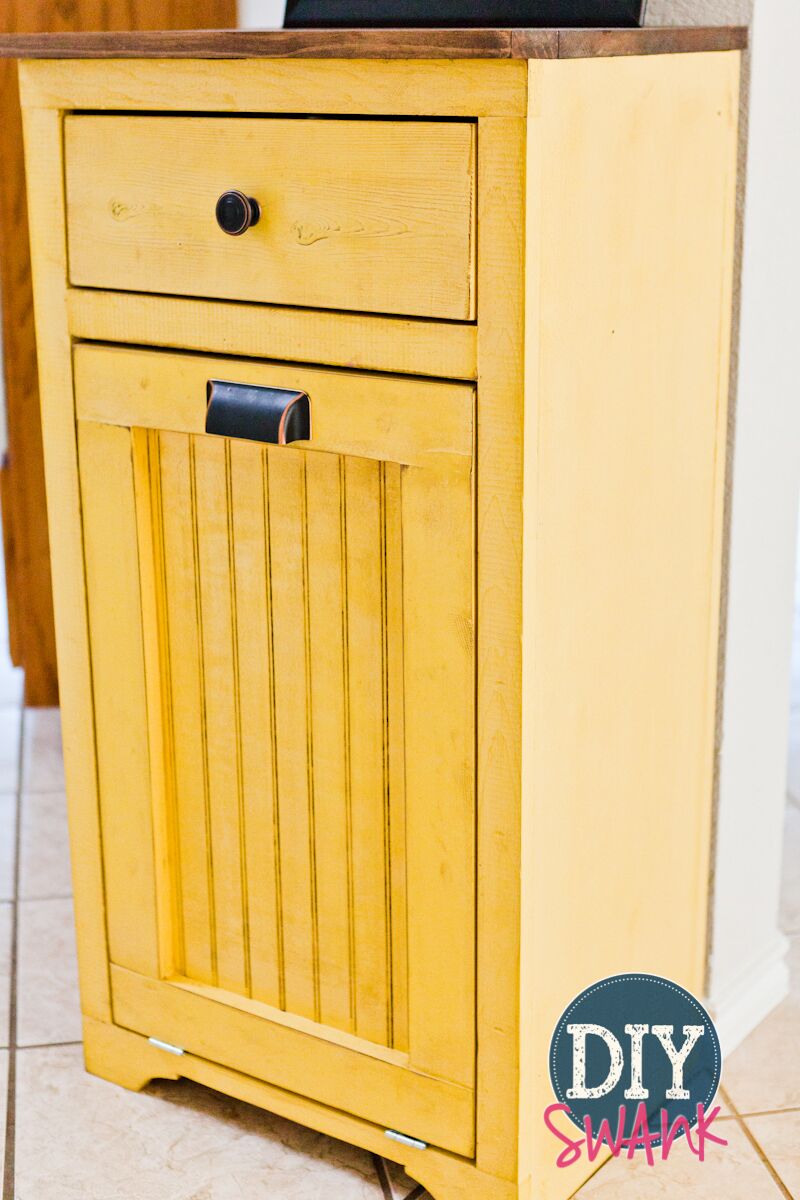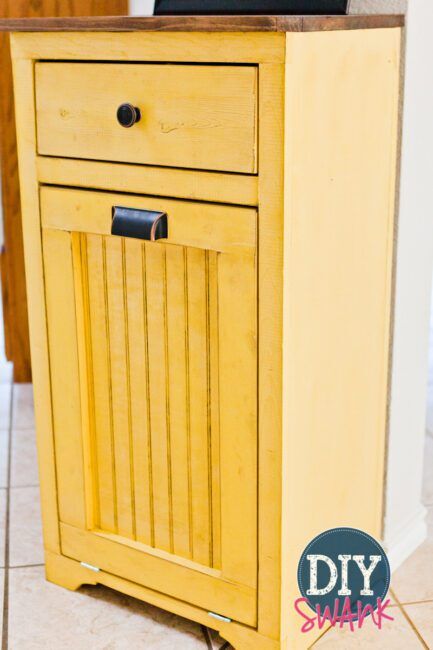 My husband wanted a drawer to keep the trash bags in so he didn't have to walk across the kitchen to grab them from under the sink. He designed this build from Ana White's plans for the tilt-out trash can with the revision to add a drawer on top.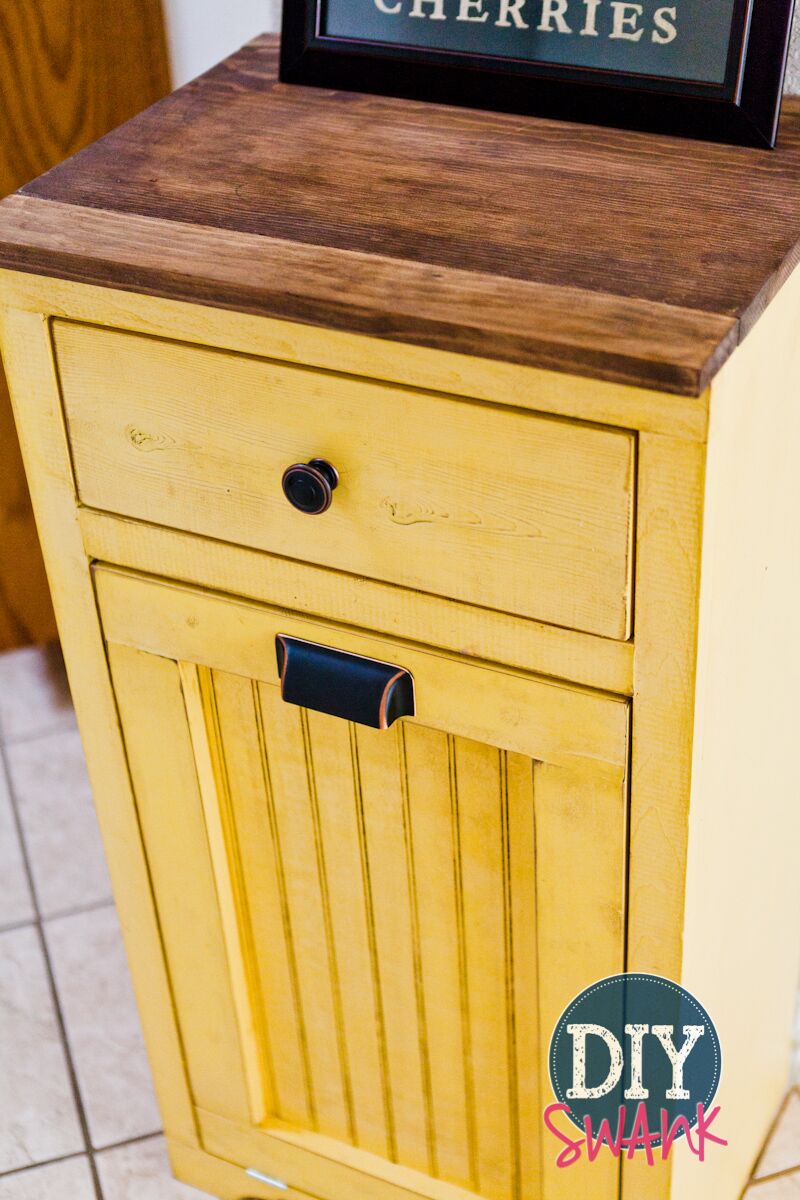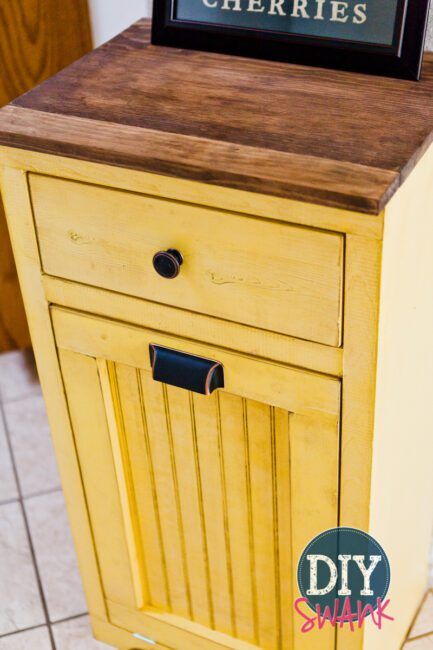 I'm happy with how it turned out. I just love when style meets function!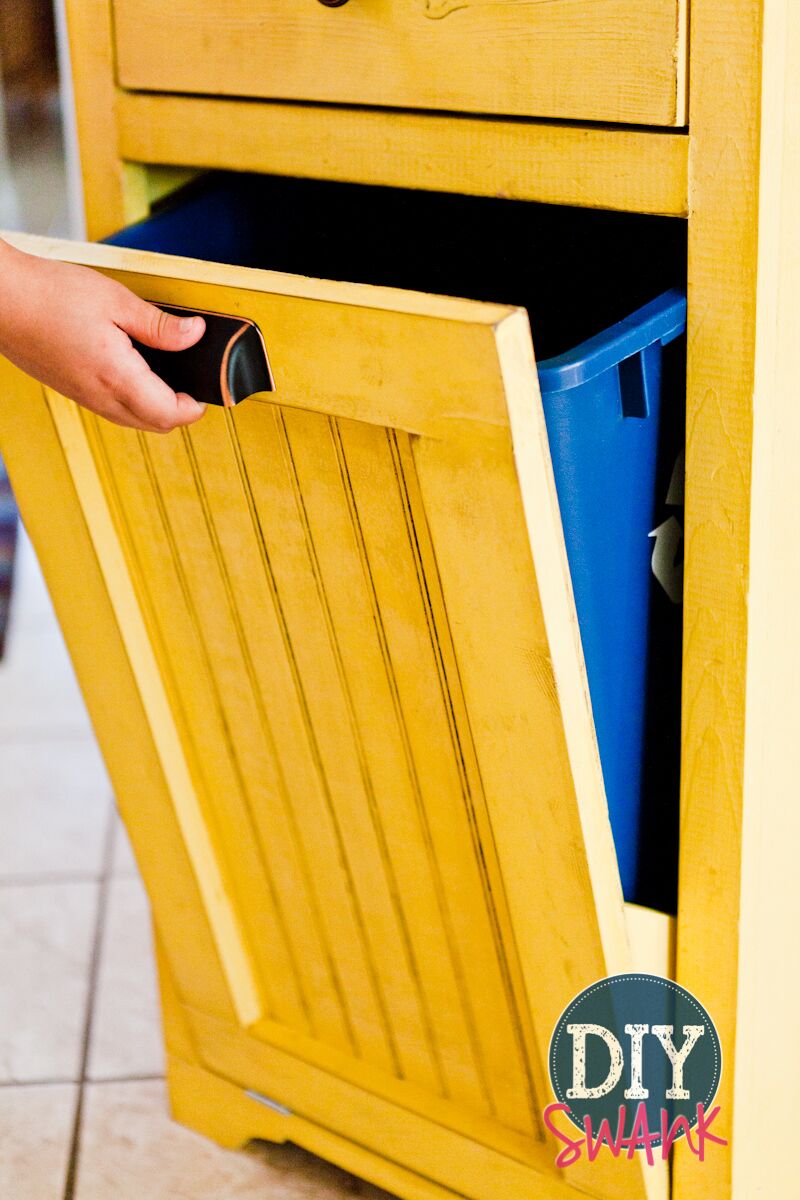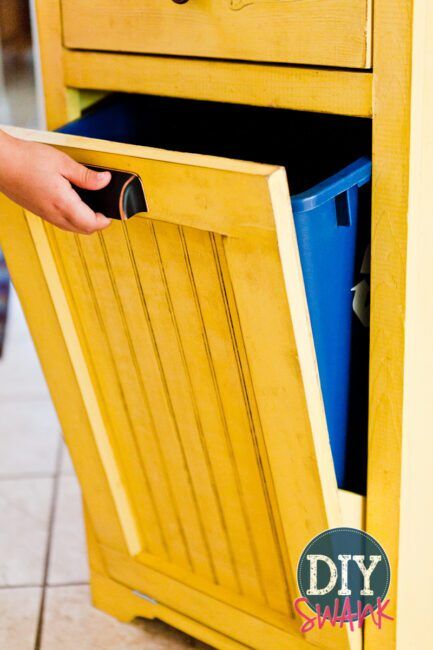 *The color I used to paint was June Day by Sherwin Williams. Stain on top is Varathane's Dark Walnut.
*Sorry we don't have plans for this trash can*