I have some fabulous Thanksgiving table ideas to share with you today. I'm still trying to wrap my brain around the fact that Thanksgiving is in 9 days!!! And…. Christmas is in 36 days! Yikes!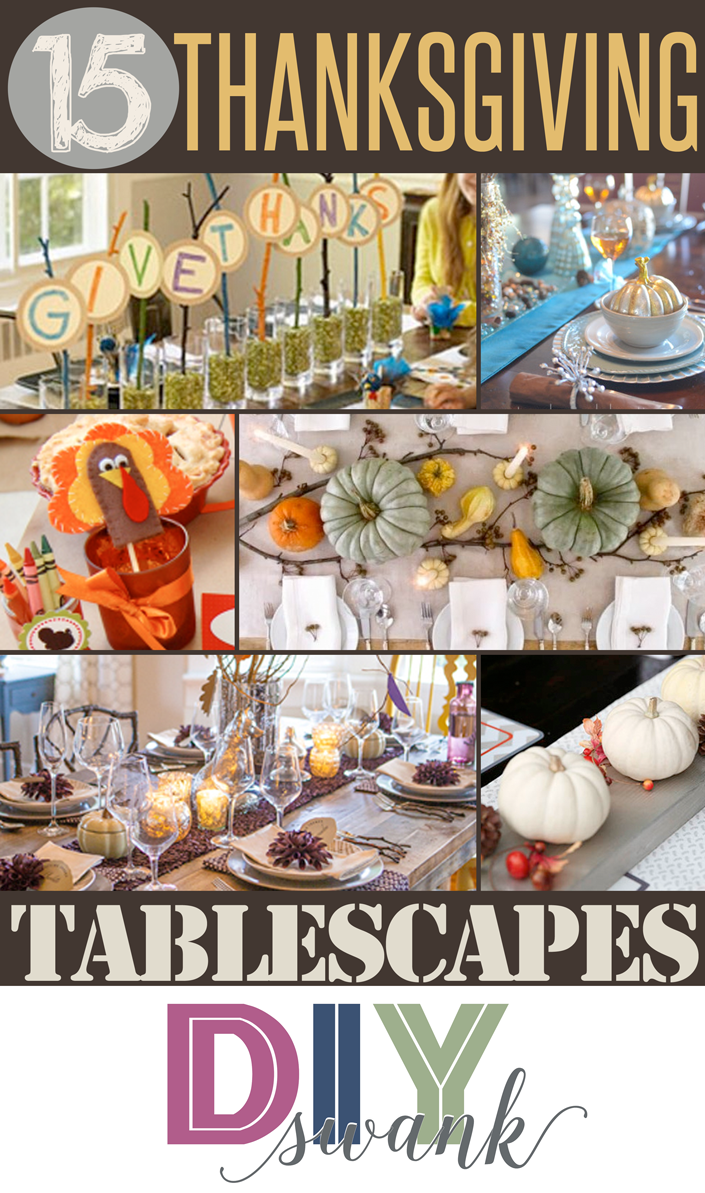 I'll share a little secret with you…I am not much of a cook! In fact I hosted Thanksgiving at my house last year for the first time! I was almost 7 months pregnant and we had only lived in our house for a little over a month. I cheated and ordered the turkey online…pre-cooked. Yes I know… sad, right? At least it was a Greenberg Turkey.  Best dang turkey I've ever had! My family knows my cooking isn't the greatest, so all was good. My mom and mother-in-law pulled everything else off and it was a success! I always leave the FOOD post up to Megan. Girl has skills in the kitchen!
One thing I wish I would have done is at least decorate. Though, looking back I was doing good hiding the unpacked boxes in the closet.
All the boxes are finally unpacked so I started looking around for ideas for tablescapes for Thanksgiving.
Here is what I found:
Purple is my favorite color so naturally this one caught my eye first! Stunning!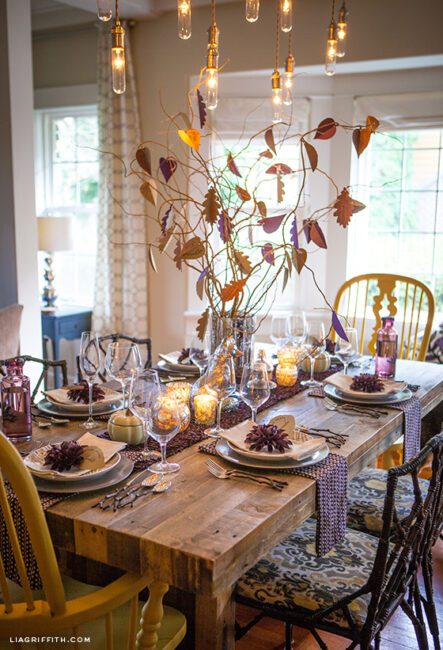 Lia Griffith Handcraft Your Life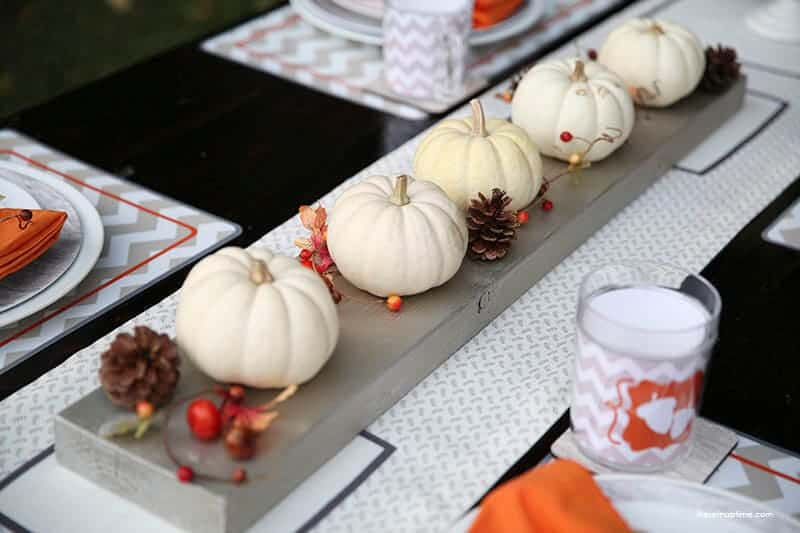 And dont forget the kids!
There are so many great ideas. It's hard for me to decide which route to go! I hope some of these inspire you on decorating your table for Thanksgiving.
Enjoy!
-Christen